Dear Triton Community,
As the COVID-19 pandemic continues, our Asian, Asian American, and Pacific Islander (AAAPI) communities are experiencing a rise in racism, xenophobia, and acts of violence as a result of COVID-19 in the U.S. and across the globe. In the twenty weeks between March 19 and August 5 of this year, over 2500 anti-Asian hate related incidents were reported, with 46% of these reports coming from California. From verbal assaults and the more insidious "shunning" to violent hate crimes, in businesses, on streets, and in public parks, with women targeted more than men, this alarming rise of anti-Asian racism is deeply concerning and affects many of our students, staff, and faculty in the Triton Community. 
We recognize this pandemic also disproportionately affects our AAAPI members who embody other marginalized identities including disabilities and chronic illness, LGBTQ+, and migrant/refugee communities. Such compounding experiences, coupled with the systemic erasure, invisibility, and conflation of AAAPI communities across a wide range of ethnicities only serve to further exacerbate existing disparities and fuel xenophobic and racist acts that often go unnoticed or underreported.
We also acknowledge the similar and stratified experiences of Black, Native, and Latinx communities that are deeply impacted by the same stream of hate and ignorance. We honor the intricately intertwining histories of oppression against these communities as well.
We condemn the rise of anti-Asian racism occuring in the U.S. and around the world as a result of the coronavirus pandemic. We stand in solidarity with our Asian, Asian American, and Pacific Islander communities. 
Actionable items we can take:
Refer to the

 

UC San Diego Principles of Community 
Refer to the virus and pandemic as "coronavirus", "COVID-19", or "SARS-CoV-2" in both written and oral communication.
Be an upstander: if you witness an anti-Asian racist incident, stand up for the victim and discourage others from engaging in this kind of behavior.
Educational and empowerment resources
If you have experienced racial bigotry or been victimized at the university, report the incident to both the Office for the Prevention of Harassment and Discrimination (OPHD) and Stop AAPI Hate. If you need additional support, contact Counseling and Psychological Services and your college's Dean of Student Affairs.
In solidarity,
Eleanor Roosevelt College 
FA20 P/NP ANNOUNCEMENT:
All UCSD students have received an email indicating the Educational Policy Committee of the Academic Senate is offering undergraduate students a one time only option to petition to retroactively change grading options from Letter to Pass/Not Pass in Fall 2020 classes. These petitions will be granted. 
Eleanor Roosevelt College has also made exceptions and WILL accept P grades for all MMW courses taken Fall 2020 – Winter 2021. Students can exceed the one Pass grade allowed for the ERC Regional Specialization requirement for Fall 2020 – Winter 2021.
The option will be accessible to you during the first four weeks of Winter 2021: January 4 - January 29, 2021. We will NOT accept petitions for this request outside of this designated time period. Please wait for further notification on the process. 
Read the full announcement from ERC Academic Advising HERE.
APPLY TO BECOME AN ORIENTATION LEADER TODAY!
Eleanor Roosevelt College hires a team of 25+ Orientation Leaders who support our orientation program. These student leaders share their ERC and UCSD pride, provide an inclusive environment for First Years and Transfers, and welcome family members. Any student who is currently enrolled at UCSD is eligible to apply. We are always looking to include more Commuter and Transfer on our team!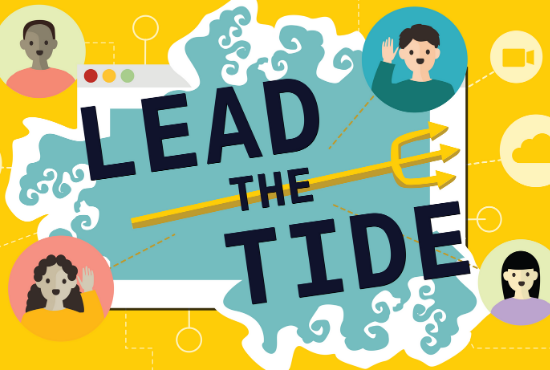 Human Trafficking Awareness Training
ERC offers its third annual training on human trafficking awareness. This year's program provides an overview of human trafficking as it intersects with technology and profiteering. The program also explores prevention and intervention strategies at multi-levels to support survivors and combat human trafficking.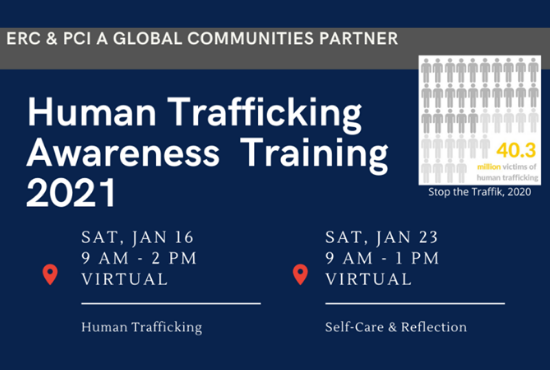 California COVID Notify Pilot Program
UCSF and UC San Diego are helping the State of California pilot CA COVID Notify. UC San Diego students and employees are eligible and encouraged to participate.Add California COVID Notify to your phone. Help fight COVID-19.
Support Eleanor Roosevelt College
From working with immigrant communities in our own backyard, to battling deforestation in Zambia, at Roosevelt, there exist numerous service programs enabling students to make positive change in the world. When students serve the community, they have the chance to acquire skills in empathy and selflessness to boost personal growth. But financial obstacles can prevent many from access to the opportunities that would allow them to discover their path to creating a better life for themselves and others. Your gift will support scholarships and programs that cultivate "students of the world" as they transform into the leaders of tomorrow for the betterment of all.
Show us your #TritonPride
Even when we can't be together on campus, we are connected by #TritonPride. Here's how our community is showing off their Triton spirit from home.
RETURN TO LEARN
The Return to Learn Program is a university-wide strategy that enables a safe return to campus based on results from regular COVID-19 testing of students, faculty and staff.


ECHO: Ellie's Community Hub Online
Greetings ERC Students, most of you are unexpectedly settling into a new home base, either at home or in the residence halls. For all students, virtual interactions will replace face-to-face interactions. No matter how you look at it, this is an extraordinary social experiment and ECHO can help to provide you with resources.
FEATURED PROGRAMS
PARENT & FAMILY PROGRAMS
Whether you are a parent or family member of a student in their first or last quarter at UC San Diego, our Parent & Family Programs can help you navigate campus resources and connect you as a member of the Triton family.
CAPS and Wellness Programs
Skill-building online workshops to learn new coping strategies. Learning these skills helps students to improve stress management and emotional regulation, build tools for resilience, and learn strategies for well-being. Some of our workshops this quarter will focus specifically on reducing loneliness.
Where in the World is ERC?
Find out where ERC Global Scholars have travelled around the world.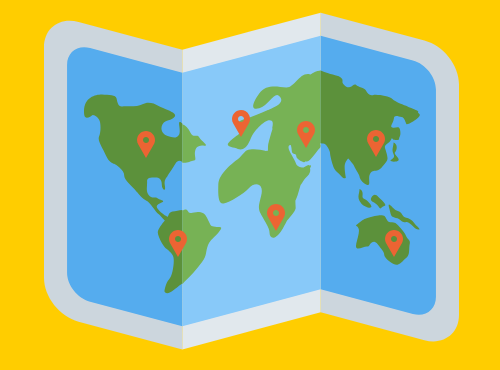 ERC Calendar
Eleanor Roosevelt College offers a variety of events throughout the year. Check our calendar to stay updated on our upcoming events.
Minors Hosted by ERC
Human Rights and Migration Minor
The purpose of the human rights and migration minor is to encourage students to treat human rights and migration as both intellectual and practical questions. Students address critical questions: What sorts of rights do citizens, migrants, and refugees deserve? Where do rights come from—from political communities like the nation-state or from universal understandings of humanity? Who counts as a human deserving of rights? How are human rights different from citizenship rights? This program helps to prepare students for a career in research and teaching, public policy, working in NGOs that advocate for and monitor human rights compliance, immigrant service-providing organizations, government agencies, or law. The unique research and writing opportunities offered by this minor also make it an excellent preparation for graduate school.
ERC Special Minor
The ERC Special Minor is intended to allow ERC students with a particular interest in one geographic region to gain a familiarity with a language and academic topics relevant to the region. This minor overlaps with the Regional Specialization general education requirement at ERC.
Resources
In an effort to practice social distancing recommendations, the Eleanor Roosevelt College Staff will be working remotely until further notice. You can reach us during our regular business hours through the following methods:
Monday - Friday, 8:00 am - 12:00 pm and 1:00 pm - 4:30 pm
Counseling and Psychological Services
(858) 534-3755. Press 2 for Urgent needs after hours. Counseling will be available 24/7.
Campus Police
Non-Emergency: 858-534-4357, Dial 911 in an emergency