Welcome Message from Provost Ivan Evans
On behalf of a college that is proudly committed to a global conception of peace and justice, I welcome our new and returning students. Pedagogically, the year before us will be novel. It will transpire in a society that is charged with protest and historical reckoning, placing a premium on the college to clarify where it stands.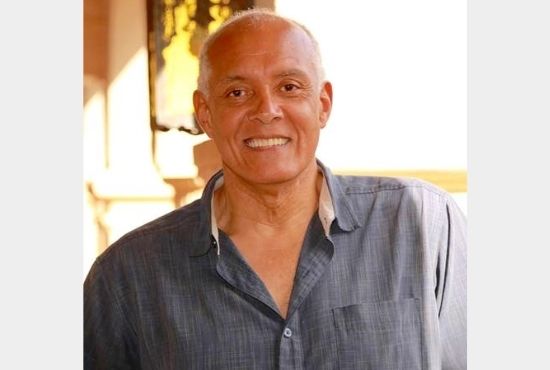 Human Trafficking Awareness Training
ERC offers its third annual training on human trafficking awareness. This year's program provides an overview of human trafficking as it intersects with technology and profiteering. The program also explores prevention and intervention strategies at multi-levels to support survivors and combat human trafficking.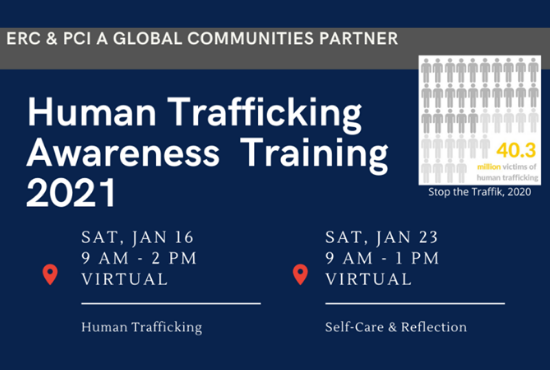 California COVID Notify Pilot Program
UCSF and UC San Diego are helping the State of California pilot CA COVID Notify. UC San Diego students and employees are eligible and encouraged to participate.Add California COVID Notify to your phone. Help fight COVID-19.
Support Eleanor Roosevelt College
From working with immigrant communities in our own backyard, to battling deforestation in Zambia, at Roosevelt, there exist numerous service programs enabling students to make positive change in the world. When students serve the community, they have the chance to acquire skills in empathy and selflessness to boost personal growth. But financial obstacles can prevent many from access to the opportunities that would allow them to discover their path to creating a better life for themselves and others. Your gift will support scholarships and programs that cultivate "students of the world" as they transform into the leaders of tomorrow for the betterment of all.
Show us your #TritonPride
Even when we can't be together on campus, we are connected by #TritonPride. Here's how our community is showing off their Triton spirit from home.
RETURN TO LEARN
The Return to Learn Program is a university-wide strategy that enables a safe return to campus based on results from regular COVID-19 testing of students, faculty and staff.


ECHO: Ellie's Community Hub Online
Greetings ERC Students, most of you are unexpectedly settling into a new home base, either at home or in the residence halls. For all students, virtual interactions will replace face-to-face interactions. No matter how you look at it, this is an extraordinary social experiment and ECHO can help to provide you with resources.
FEATURED PROGRAMS
PARENT & FAMILY PROGRAMS
Whether you are a parent or family member of a student in their first or last quarter at UC San Diego, our Parent & Family Programs can help you navigate campus resources and connect you as a member of the Triton family.
CAPS and Wellness Programs
Skill-building online workshops to learn new coping strategies. Learning these skills helps students to improve stress management and emotional regulation, build tools for resilience, and learn strategies for well-being. Some of our workshops this quarter will focus specifically on reducing loneliness.
Where in the World is ERC?
Find out where ERC Global Scholars have travelled around the world.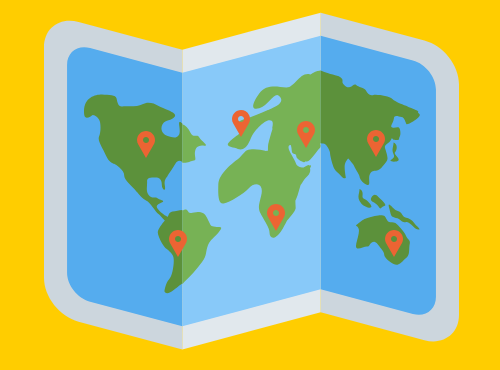 ERC Calendar
Eleanor Roosevelt College offers a variety of events throughout the year. Check our calendar to stay updated on our upcoming events.
Minors Hosted by ERC
Human Rights and Migration Minor
The purpose of the human rights and migration minor is to encourage students to treat human rights and migration as both intellectual and practical questions. Students address critical questions: What sorts of rights do citizens, migrants, and refugees deserve? Where do rights come from—from political communities like the nation-state or from universal understandings of humanity? Who counts as a human deserving of rights? How are human rights different from citizenship rights? This program helps to prepare students for a career in research and teaching, public policy, working in NGOs that advocate for and monitor human rights compliance, immigrant service-providing organizations, government agencies, or law. The unique research and writing opportunities offered by this minor also make it an excellent preparation for graduate school.
ERC Special Minor
The ERC Special Minor is intended to allow ERC students with a particular interest in one geographic region to gain a familiarity with a language and academic topics relevant to the region. This minor overlaps with the Regional Specialization general education requirement at ERC.
Resources
In an effort to practice social distancing recommendations, the Eleanor Roosevelt College Staff will be working remotely until further notice. You can reach us during our regular business hours through the following methods:
Monday - Friday, 8:00 am - 12:00 pm and 1:00 pm - 4:30 pm
Counseling and Psychological Services
(858) 534-3755. Press 2 for Urgent needs after hours. Counseling will be available 24/7.
Campus Police
Non-Emergency: 858-534-4357, Dial 911 in an emergency