MESSAGE FROM PROVOST EVANS IN RESPONSE TO NATIONWIDE PROTEST AGAINST POLICE VIOLENCE
Dear ERC Students,

I write to you on behalf of a college that is proudly committed to peace and justice, at home and abroad. But I also write in the spirit of a South African who was shaped for decades by a murderous white supremacist state that kept its knee on the necks of the black majority. The anger that we all feel in the US today, therefore, feels doubly real to me because killings that masquerade as "policing" were as emblematic of racial violence in Apartheid South Africa as they are of the United States today. Unlike George Floyd, who was murdered on a street in Minneapolis, the black majority in South Africa prevailed with the support of white allies and the embrace of the world. Racism saturates whiteness, privilege, and entitlement here just as it did in Apartheid South Africa. Sadly, it is not easy to envisage racial democracy coming quickly or soon to the United States.

The parallels between the two racial orders are also a reminder that racism, xenophobia, and the systematic marginalization of communities can never ever be left on automatic pilot. It requires active complicity--of states, dominant groups, and social movements--to maintain and continually modernize the ways in which people can be deprived of their citizenship rights. As Malcolm X once said, "Racism is like a Cadillac—they come out with a new version every year". Reacting to decades of police killings that the law has sanctioned, the multi-cultural protests that erupted first in Minneapolis before spreading across the country are saying precisely this: Racism is a chameleon that adapts to every corner of American society—no nook or cranny can, or ever has escaped its noxious creeds. We are all racialized. The protests, therefore, challenge each of us to define where we stand in relation to privilege and entitlement and to ponder these as racialized subjects. The protests remind us, too, of that elemental and unadorned truth that resides at the core of all compassion: "Silence Is Violence".

The staff of Eleanor Roosevelt College applauds all those who have so bravely cracked the code of racial silence that hobbles American society. They are the latest in a long line who have exposed the racist brutality that disfigures so much of civilian policing in the United States. We recognize, too, that the greatest burden in this multicultural protest movement falls on the shoulders of our black and brown students, communities who already suffer disproportionately from the COVID-19 crisis. We salute these students in particular and share their pain.

Ivan Evans
Provost of Eleanor Roosevelt College
IMPORTANT UPDATE
 In an effort to practice social distancing recommendations, the Eleanor Roosevelt College Staff will be working remotely until further notice. You can reach us during our regular business hours through the following methods:
Monday - Friday
8:00 am - 12:00 pm and 1:00 pm - 4:30 pm
Academic Advising
Zoom Walk-Ins:

 

We will be offering our regularly scheduled walk-ins via Zoom. To participate, return to the Virtual Advising Center (VAC)

 

during walk-in hours for a link to access the virtual waiting room.
Zoom Appointments:

 

If you would like to schedule a Zoom appointment, please send in a VAC message for further instructions or call our temporary phone number. If you are unable to reach us, you may leave a voicemail with your name, PID, a call back number, and a brief description of your situation and we will return your call.
Temporary Phone Number:

 

To set up an appointment or for brief inquiries, please call

 

858-224-2173 during our business hours. 
Student Affairs
 Making of the Modern World
MMW classes are taught remotely and asynchronously through summer 2020. MMW13 and MMW15 in Spring 2020; MMW14, 15, 121, 122 in Summer 2020. 
Email ercmmw@ucsd.edu with MMW program-related questions.
Zoom: Check your course Canvas site for zoom contact information for your professor or TA.
Counseling and Psychological Services
(858) 534-3755. Press 2 for Urgent needs after hours. Counseling will be available 24/7.
HELP UC SAN DIEGO RETURN TO LEARN
UC San Diego's Return to Learn Program will better position our campus to resume in-person activities when fall classes begin. Students in on-campus housing are encouraged to participate in the initial phase of this innovative COVID-19 screening program.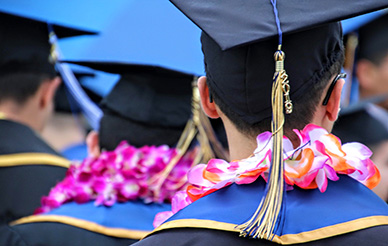 ERC Virtual Commencement Ceremony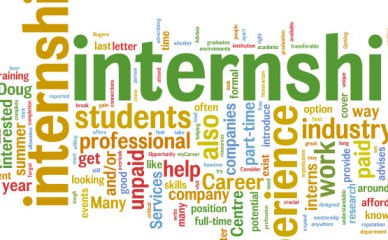 Remote Internships - Local & Global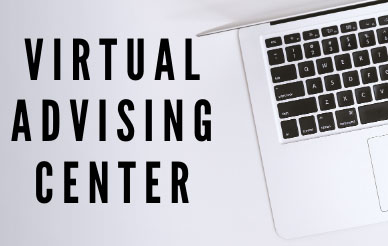 Virtual Advising Center (VAC)
Show us your #TritonPride
Even when we can't be together on campus, we are connected by #TritonPride. Here's how our community is showing off their Triton spirit from home.
ECHO: Ellie's Community Hub Online
Greetings ERC Students, most of you are unexpectedly settling into a new home base, either at home or in the residence halls. For all students, virtual interactions will replace face-to-face interactions. No matter how you look at it, this is an extraordinary social experiment and ECHO can help to provide you with resources.
FEATURED PROGRAMS
PARENT & FAMILY PROGRAMS
Whether you are a parent or family member of a student in their first or last quarter at UC San Diego, our Parent & Family Programs can help you navigate campus resources and connect you as a member of the Triton family.
CAPS and Wellness Programs
Skill-building online workshops to learn new coping strategies. Learning these skills helps students to improve stress management and emotional regulation, build tools for resilience, and learn strategies for well-being. Some of our workshops this quarter will focus specifically on reducing loneliness.
International House
I-House is a hub for global engagement, global awareness, and global community. Dedicated to promoting international awareness and intercultural understanding on campus, we organize an array of programs for everyone on campus, house scholars and students from over 30 countries,
Where in the World is ERC?
Find out where ERC Global Scholars have travelled around the world.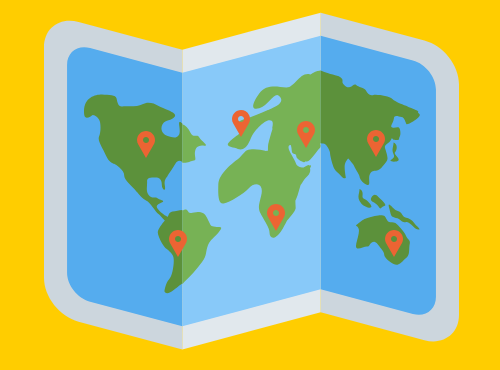 ERC Calendar
Eleanor Roosevelt College offers a variety of events throughout the year. Check our calendar to stay updated on our upcoming events.
Minors Hosted by ERC
Human Rights
Students will engage openly with the history and the implementation of human rights, explore its origins and trajectory, the passions it arouses, and the range of its influences and effects
International Migration Studies
This minor will give students an in-depth understanding of the causes, politics, and social consequences of international migration from a broad comparative perspective.