Eleanor Roosevelt College
Student Organizatio
ns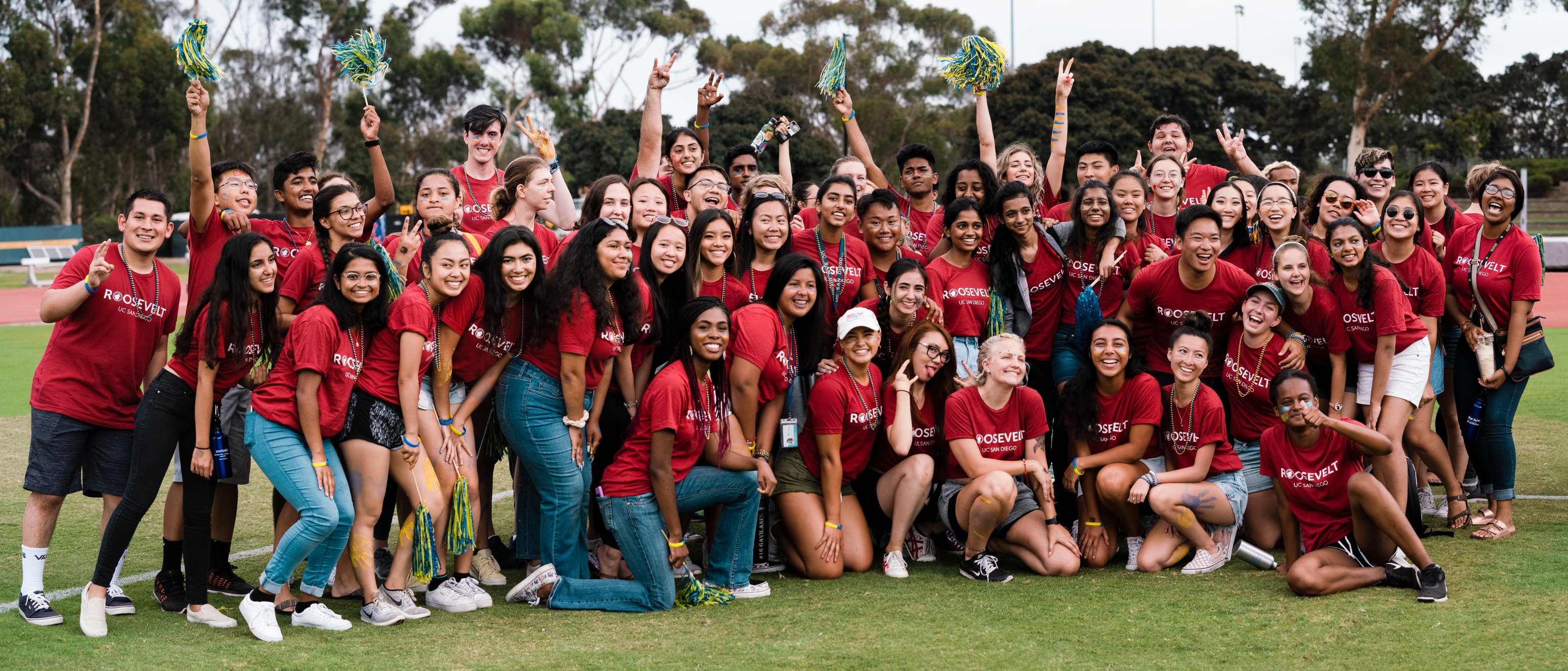 The Council appoints students to campus-wide and college committees, sets various college policies, and provides monetary support for ERC groups and events.
Interested in running for the 2023-2024 SCERC Council?
You can find all of the necessary information about the upcoming elections here including Google Slides from our mandatory election info session.
This contains information on all of the rules and processes for SCERC elections.
This has all of the information related to Associated Students positions and the AS election conde.
Follow us on Instagram for all Election updates!
If you have any questions please reach out to elections.manager.erc@gmail.com
By creating and maintaining a communal garden in ERC, we strive to share gardening and life-long sustainable practices, involve people in the slow food process, and create a greener ERC community.  Gardening times will change each quarter - keep an eye out for them
Ellie's Garden Located: Between Asia and Africa Halls
Ellie's Farm Located: Between Europe and Latin America Halls
 Co-Chairs:
Gabriella Butters - gbutters@ucsd.edu
Noura Enaya - nenaya@ucsd.edu
Advisor: Sonya Stepacheva
PERC is the fun and innovative student organization that plans programs both small and large for students living on campus in the residence halls and apartments at ERC. They host activities such as the Halloween Carnival, Casino Night, and study breaks.
These students are responsible for executing the Welcome Week activities and helping new students acclimate to the University. These students serve as the main liaison in the all campus UnOlympics competition between the seven undergraduate colleges.
Advisor: Sonya Stepacheva
A committee of students who plan Spirit Week and Homecoming events. These students are responsible for ensuring that Eleanor Roosevelt College is proudly showing their Triton spirit! Activities include designing merchandise, participating in banner and chalking competitions, and attending athletic events.
 Advisor: William Songer
A committee of students who plan and execute the annual International Women's Week. Eleanor Roosevelt College is the only undergraduate college named after woman and ERC students take time to celebrate the accomplishments of women around the world.
Co-Chairs: 
Amy Nguyen - abnguyen@ucsd.edu
Jewel Guo - chguo@ucsd.edu
 Advisor: Sonya Stepacheva
The Rock 'n Roosevelt Committee plans the annual Winter Quarter concert that takes place in the Price Center Ballrooms and is available for all UCSD Undergraduates to attend! Committee members choose the bands, publicize the event and take charge of the entire production! Come Join us and plan a CONCERT!
Co-Chairs:
Hannah Marine - hmarine@ucsd.edu
Trinity Leahy - tleahy@ucsd.edu
Natalie Schiefferly - nschieff@ucsd.edu
 Advisor: Sarah Gallenberg
Make your senior year everything you've imagined it to be by getting involved with the ERC Senior Committee! Committee members plan activities for graduating seniors, including a ResHall Reunion, Senior Night Happy Hour, Senior Brunch and the June commencement ceremony.
 Advisor: Sarah Gallenberg
Co-Chairs: 
Veronica Rivera -  vlrivera@ucsd.edu
Catherine Peng - cjpeng@ucsd.edu
Iris Harshaw - iharshaw@ucsd.edu
Meily Tran - mltran@ucsd.edu
Ava Perry - akperry@ucsd.edu
Advisor: Sonya Stepacheva
ETC is designed to help transfer and commuter students get acquainted and stay involved at ERC through events both on and off campus such as free breakfasts, movie nights, barbeques and other activities
Advisor: Sonya Stepacheva
Founded in 2016, CIRCUIT has been at the frontlines of publishing non-STEM related research and creative works in a simultaneously professional and fun way, giving the students of ERC the chance to have their work officially published under a university journal.
Advisor: Sonya Stepacheva
Advisor: Sonya Stepacheva