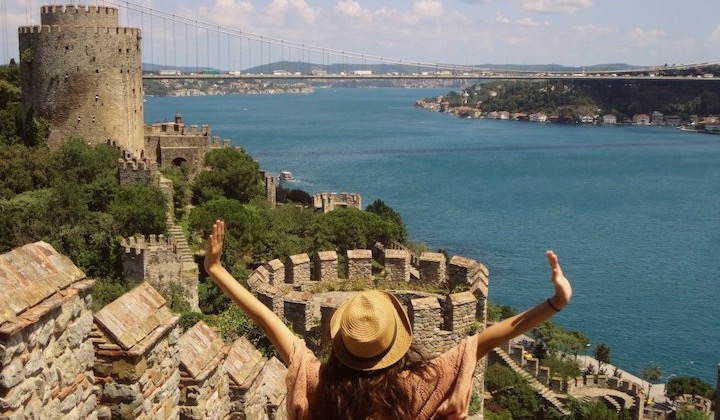 Making of the Modern World
Greetings!  Welcome to UC San Diego and Eleanor Roosevelt College! On this website you will find information about MMW courses, faculty, staff, and instructional assistants, Global Seminars (MMW programs abroad), MMW Serves programs, and more.  
MMW aims to increase understanding on how we — as a world — arrived at this point.  Providing such understanding is a central goal of the MMW general education program, which offers an interdisciplinary inquiry into the deep and global roots out of which the modern world emerged.  MMW also provides instruction in university-level academic writing, analysis, and research.  MMW is a five-course, lower-division sequence for students entering as freshmen (MMW11 – MMW15) and a two-course, upper-division sequence for transfer students (MMW121 – MMW122). The program is an academic manifestation of one core aspect of the mission of Eleanor Roosevelt College, namely, "to feature dimensions of international understanding and cultural diversity" and is required of all ERC students. 
Be well and feel free to reach out with inquiries or questions.  Email: ercmmw@ucsd.edu 
Sincerely, Prof. Matthew Herbst, MMW Director 
MMW Recruitment
MMW is recruiting for Instructional Assistants for this upcoming Winter 2022 and Spring 2022. 
UCSD Graduate students can apply
here
.
Non-UCSD graduate students and others interested in the IA position can contact 
ercmmw@ucsd.edu
Lecturer positions are also open for MMW 15 in Spring 2022, MMW 14 in Summer I 2022, and MMW 15 in Summer 2 2022. Applicants should indicate which position(s) they're applying to in their cover letter. Applications can be accessed
here
.