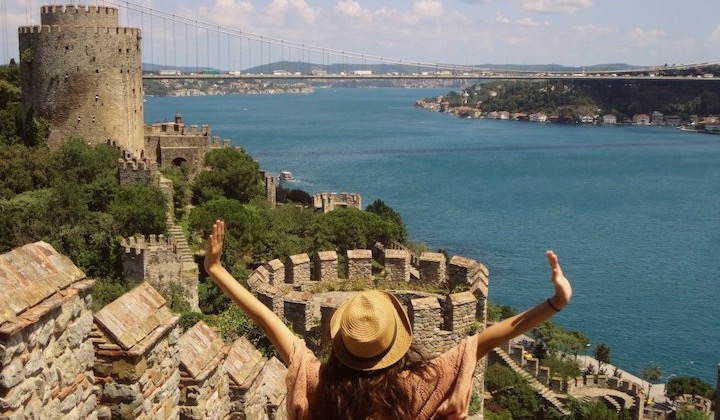 Making of the Modern World
Welcome to the Making of the Modern World (MMW) homepage!  This site has information about MMW courses, programs, study abroad opportunities, and more.   In addition, MMW can help you find still other opporunities on campus and beyond, such as the UC Education Abroad programs, which have summer, semester, and year-long programs in more than 40 countries. 
MMW is an inter-disciplinary General Education program at Eleanor Roosevelt College (ERC), one of seven undergraduate colleges at the University of California San Diego.  MMW is grounded in world history and provides  university-level instruction in academic research and writing.  
Since 1988, when the program and college were founded, MMW has been at the heart of ERC's general education requirements, serving as an academic manifestation of a fundamental aspect of the college's mission, namely, "to feature dimensions of international understanding and cultural diversity," and is required of all ERC students.  
MMW is taught on campus and abroad on Global Seminars, which have been taught on every continent, except Antarctica. In 2023, MMW will offer programs in Africa, Europe, and South America.   In addition, the program offers MMW SERVES, which combines MMW with spring break or summer service experiences in CA and beyond.
Courses.   MMW is a five-course, lower-division sequence for students entering as freshmen (MMW11 – MMW15) and a two-course, upper-division sequence for transfer students (MMW121 – MMW122).
Learning objectives.    MMW prepares students to:
Demonstrate a basic understanding of the global past and its impact on the present and the historical and multi-cultural diversity that has shaped the modern world

Assess differing interpretations of the past  

Demonstrate proficiency in formulating a thesis

Demonstrate proficiency in structuring and presenting an effective argument in academic writing

Critically analyze, effectively utilize, properly cite historical evidence in argumentative writing  

Understand and adhere to UCSD standards of academic integrity

Demonstrate competency in critically engaging and analyzing course content in discussion section

Engage in experiential activity related to the academic dimension of the MMW program, including study abroad, service programs, internships, etc.
From 1988 – 2010, MMW was a six-course series (numbered MMW 1 – MMW 6), which was revised into the current five course sequence in the 2011-12 academic year.   Fall 2011 also witnessed the inauguration of transfer-specific MMW courses, which at first were lower-division (MMW21 and MMW22) and then in 2014 became upper-division (MMW121 and MMW122), aligned with the upper-division standing of transfer students. In 2022, MMW11-15 course names and course descriptions were revised.
MMW Recruitment
MMW is recruiting for Instructional Assistants for AY2022-2023. 
UCSD Graduate students can apply
here
.
Non-UCSD graduate students and others interested in the IA position can contact 
ercmmw@ucsd.edu
Lecturer positions will be open for Summer 2023 and AY23-24. Applicants should indicate which course(s) they're applying for in their cover letter.  Applications can be accessed
here
.