Living-Learning Communities (LLCs)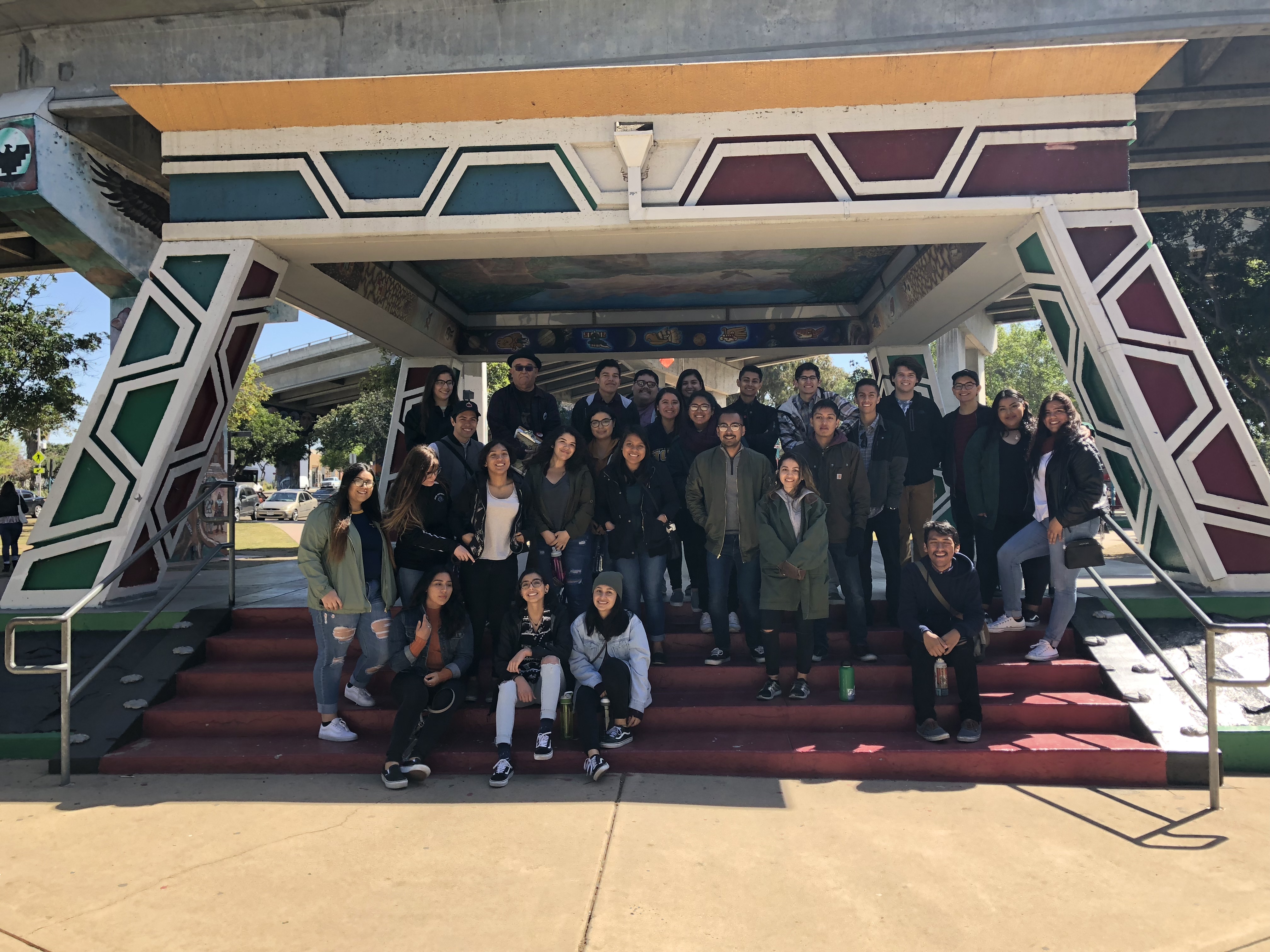 What is an LLC? 
A group of people who share common objectives and/or interests and who are actively engaged in learning from each other in a common living environment. 
Why have LLCs? 
These types of living environments on college campuses are associated with higher GPAs, deeper learning, increased retention rates, and increased graduation rates. 
What types of LLCs are there in Eleanor Roosevelt College? (see below
UC San Diego is committed to creating communities where students can gather, connect and learn from one another through common affinities such as aspects of culture. The Raza LLC program provides a space within the International House nieghborhood and residence halls in Eleanor Roosevelt College for new and continuing UCSD students from all six colleges to live and contribute to a vibrant living-learning community. Residents in this community are committed to developing their understanding of and greater appreciation for the Chican@/Chicanx and Latin@/Latinx experience in San Diego and the United States and their histories and culturese of Latin America. The community's programmatic objectives of community building, mentorship, and education will be enhanced by opportunities to partner with International House (I-House), Raza Resource Centro, and the campus student organizations for an exciting calendar of formal and informal collaborations.
If you are interested in living in this community, updates and application information will be posted here as it becomes available. 
This community allows continuing students of all gender identities and expressions to live together in ERC Apartemnts and International House. 
If you are interested in living in this community, start thinking about with whom you may want to live in the coming academic year. As it becomes available, all updates and application information will be posted here. 
The OASIS Summer Bridge program is a 5 week summer session program aimed at helping first generation college students from under-served high schools get a head start with their college experience. 
This living-learning community allows all OASIS Summer Bridge students to live together in a community built upon the supportive relationships that began during their Summer Bridge experience. The first-year transition to college, the importance of diversity and involvement, and an emphasis on learning from each other are all key values of  this community.