Tools and Resources for Remote Learning
The sudden transition to remote learning for students and remote work for campus staff/faculty has changed a lot of processes and may cause challenges. We've gather tools to use while you're away from campus and resources to help you navigate any difficulties you may be facing with these new channels! 
Click on the images below for detailed instruction and information
---
ERC Academic Advising Petitions/Forms:
General Education petitions may be sent to our main email: ercadvising@ucsd.edu. 
Petitions/forms that require a major and/or minor signature must be signed by your department first. The department will need to upload a copy onto the Virtual Advising Center (VAC) or email it directly to ERC Advising for verification purposes. 
Contact ERC Academic Advising through the Virtual Advising Center if you have additional questions.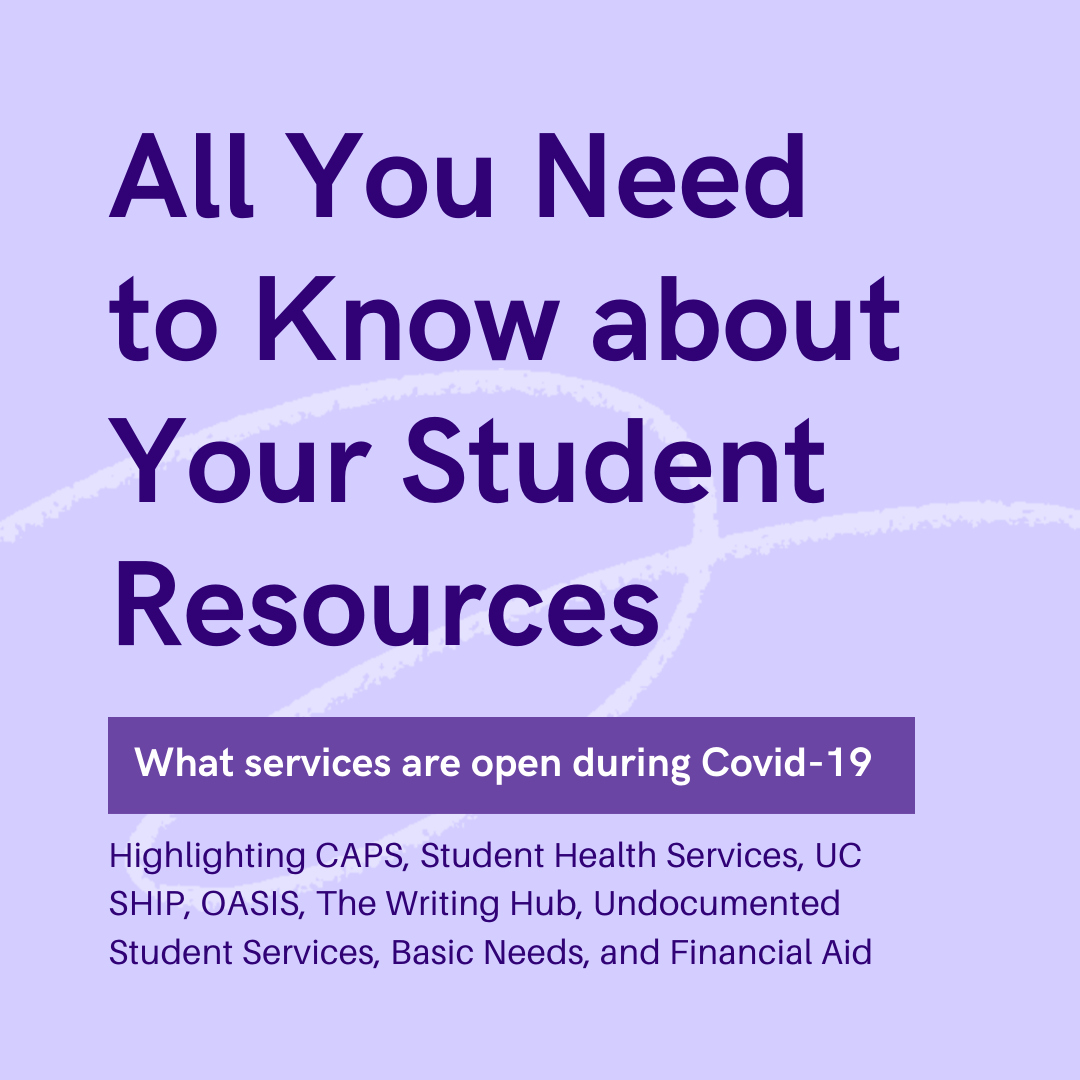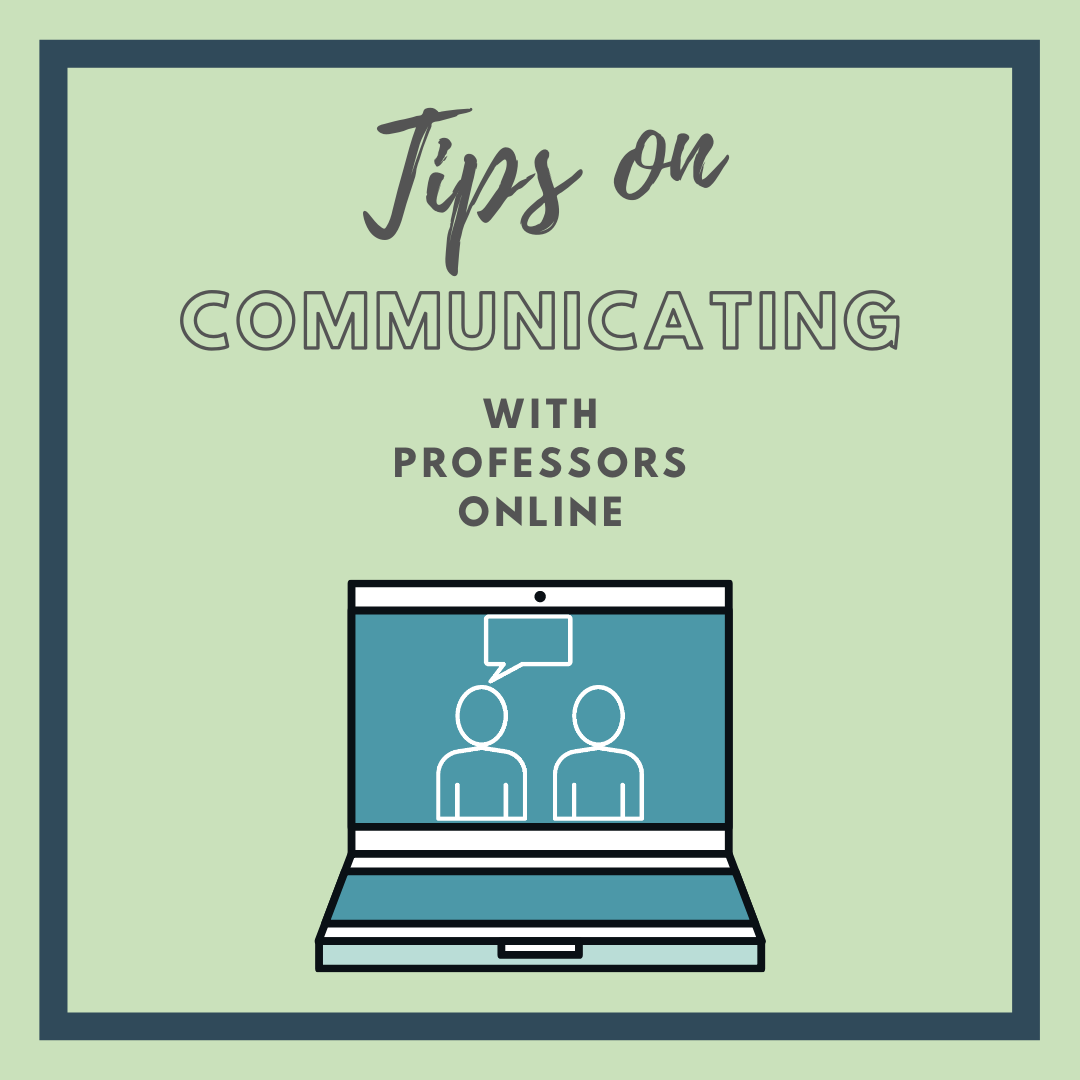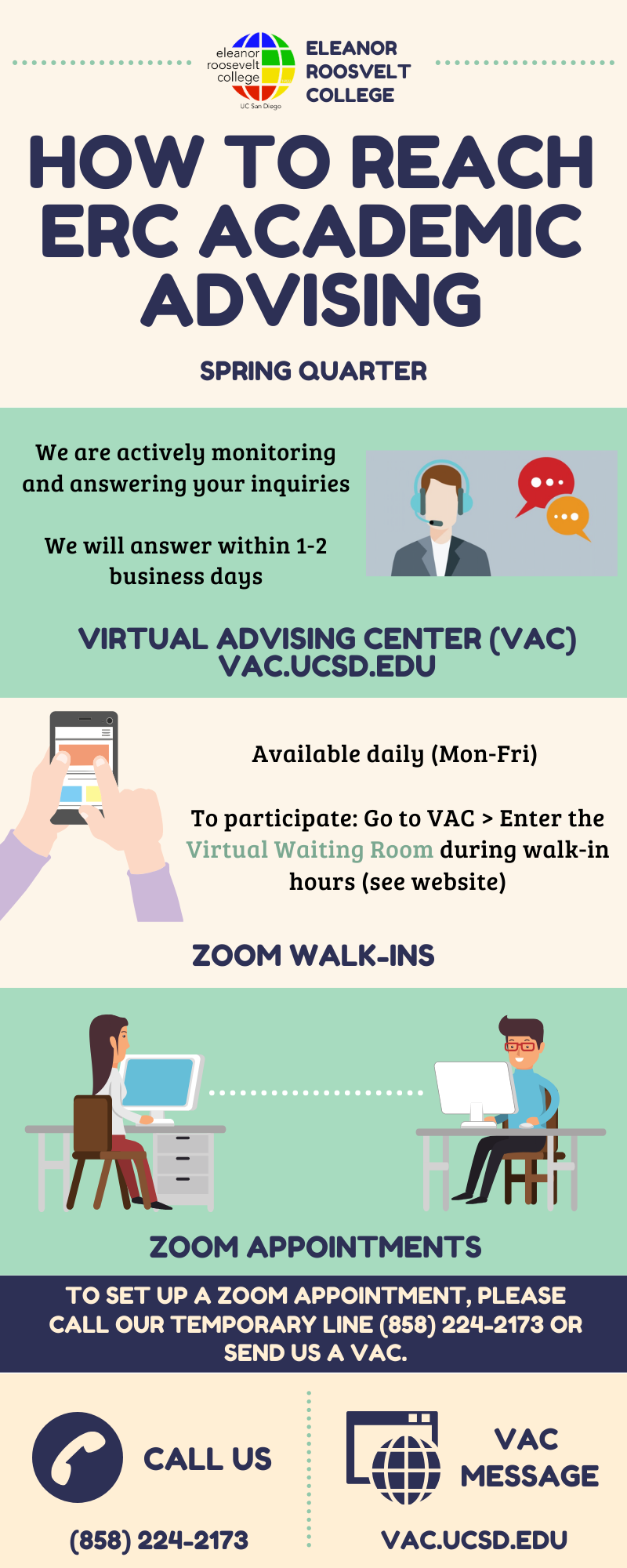 Last Updated: 05/04/2020