Staff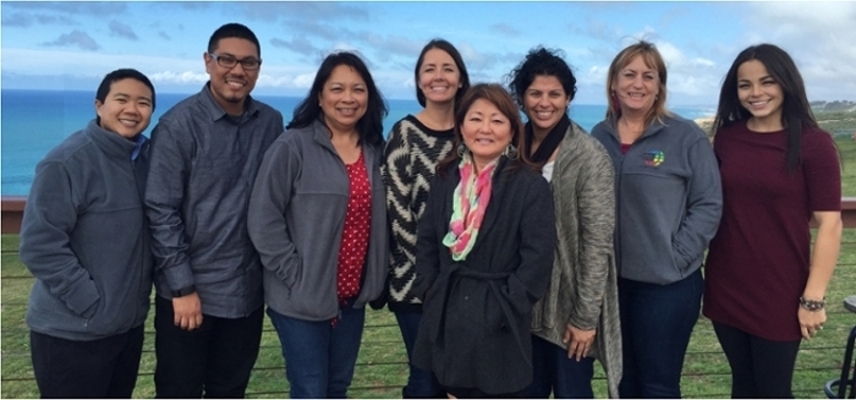 Advising Staff
Sarah Spear-Barrett - Dean of Academic Advising

Sarah, a UC San Diego Revelle College graduate with a degree in Sociology, began her career as an Orientation Leader and Intern at Revelle College. She worked at the ASUCSD, Revelle College, UC San Diego's Muir College, and then continued from there all the way to Dean of Academic Advising here at ERC. She earned a Masters Degree in Education with a Concentration in Counseling from San Diego State University while working full time. Her favorite part about her work is mentoring the staff and implementing the advising mission of providing care and support for ERC students. One of her joys is seeing students graduate who needed a little extra support and help along the way. In her spare time, she loves to be with her husband and three young boys and enjoys the beach, friends, watching her boys play in Little League and their school bands, volunteering at their schools and doing other crafts.  Her advice to students is "make the most of every opportunity inside and outside of the classroom, UC San Diego is a great place."

Melissa Ellew- Assistant Dean of Advising

Melissa graduated from UC San Diego's Revelle College with a B.A. in Communication.  As a student, she worked for the Academic Internship Program and found that she liked working with students so much, she came back to work at UC San Diego and is currently ERC's Assistant Dean of Advising.  After taking some time off school (highly recommended) and while working (a bit more challenging), she completed her M.A. in Higher Education Leadership at the University of San Diego. She finds helping students transition to UC San Diego to be very fulfilling and enjoys meeting with students. In her spare time, she enjoys reading, traveling, and spending time with her friends and family.

Baramee Peper Anan – Senior Academic Counselor

Peper graduated with a B.A in Communication and a minor in Psychology from UC San Diego's Thurgood Marshall College in 2006. During his time at UC San Diego, Peper was involved in various student organizations, most of which were related to the Campus Community Centers (LGBT Resource Center, Cross-Cultural Center, and Women's Center). He went on to earn a Masters degree in Postsecondary Educational Leadership with a Specialization in Student Affairs from San Diego State University in 2009. While in his masters program, he worked in a variety of assistantships and internships in different departments including Judicial Affairs, Residence Life, and Career Services. Peper has always cited his UC San Diego undergraduate experience as fundamentally shaping who he is today and as the motivating factor in his pursuit of a career in higher education. He enjoys being able to return to UC San Diego and give back by providing support to students and advocating for their needs while also challenging them to expand their horizons.

Ivonne Avila - Senior Academic Counselor

Ivonne, graduated from UC San Diego with a B.A. in History (United States) and minor in Biology.  She began her advising career as an undergraduate Peer Advisor, and discovered that she loves helping, guiding, mentoring, and teaching students. Throughout her years at UC San Diego, she worked as an undergraduate academic advisor in the departments of: Ethnic Studies, History, and Computer Science and Engineering. She took a three year break from UC San Diego, and worked as an Admissions Evaluator at SJSU. As a first generation graduate, her goal is to provide students with support and knowledge on how to make the most of their experience at UC San Diego.   On her free time, she likes to teach indoor cycling, circuit training, boot camp, play beach volleyball, and spend time with her family.  

Gloria Aquino - Academic Counselor

Gloria began her Academic Advising career at UC Davis. After moving to San Diego in 1991, she joined ERC Academic Advising as an Intake Counselor and later as an Academic Counselor.  She is the coordinator of the Degree Audit and Graduation process and liaison to Veterans Affairs. Gloria truly loves what she does stating "it's all about the undergrads, I love working with them, laughing and crying with them, sharing the 'aha' moments, seeing them mature, giving them hugs at commencement, hearing them say thank you, and knowing I was briefly part of their lives." In her time away from ERC Gloria enjoys raising her four boys, cooking, playing piano, attending youth symphony concerts (her twins play the oboe and violin), road trips, the beach, books that make her cry, food network, reality shows, and family gossip!

Amado Berrios - Academic Counselor

Amado graduated from UC San Diego's Thurgood Marshall College with a B.A. in Ethnic Studies.  As an undergraduate, Amado worked as a Diversity Peer Educator intern at the Cross Cultural Center, an RA for Sixth College and as an Academic Transition Counselor, Summer Bridge Student Coordinator and OLC mentor at OASIS.  After graduating, Amado worked as an Intake Advisor at Sixth College Academic Advising.  During Amado's time off from work he enjoys working out, playing and watching sports (Oakland Raiders, Oakland A's, Golden State Warriors), and simply relaxing watching TV at home.

Geraldine Zamora - Assistant Academic Counselor

Geraldine is a 2013 UC San Diego Thurgood Marshall College graduate with a B.A. in Political Science.  As an undergraduate, Geraldine participated in the Semester at Sea Program, served on the TMC Judicial Board, was a TMC Freshman and Transfer Orientation Leader, a Knock Around Camp Counselor, and was a TMC Deans Intern helping to plan many campus events. After graduating, Geraldine spent time in South Korea teaching English as well as an internship with Voice of America, assisting with the development of the Africa 54 live television show.
Peer Advising Staff for 2016 - 2017
Pearl Kuang

Major: Public Health
Minor: Psychology
Graduating Quarter: Spring, 2017
Hometown: Los Angeles, CA
Years as an ERC Peer Advisor: 2

Cocurricular Activities: Student Health Advocate (SHA) with specialization in sexual health, Global Public Health Research Lab, Biology Research Lab

Zach Wells

Major: Public Health
Minor: Critical Gender Studies
Graduating Quarter: Spring, 2017
Hometown: Salem, OR
Years as an ERC Peer Advisor: 2

Cocurricular Activities: Resident Assistant for Europe Hall, Rock 'n Roosevelt Committee, Queers and Allies at ERC (QuERC), Ellie's Garden at ERC

Career Goals: Working to affect policies that work to fix health disparities on the basis of sex, gender identity, race, national origin, sexuality, religion, etc. as well as empowering and educating people to take charge of their health and their lives.

Janell Ang

Major: Human Development
Minor: Education Studies
Graduating Quarter: Spring, 2018
Hometown: Rowland Heights, CA
Years as an ERC Peer Advisor: 1

Cocurricular Activities: LIFE Christian Fellowship

Career Goals: To be an elementary school teacher or work in research for education reform.
Advising Student Assistant for 2016 - 2017
Isabel Ignacio

Major: Double major in Political Science and Urban Studies and Planning
Graduating Quarter: Spring, 2017
Hometown: San Diego, CA
Years as an ERC Advising Student Assistant: 3

Cocurricular Activities: Kaibigang Pilipin@, 2Excel Mentor at OASIS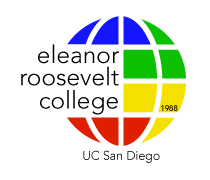 Academic Advising
Contact Us:
Hours:
Monday through Friday
8:00 am - 12:00 pm
1:00 pm - 4:30 pm
Phone: 858.534.9864
Resources
| | | | |
| --- | --- | --- | --- |
| |     |     |   |